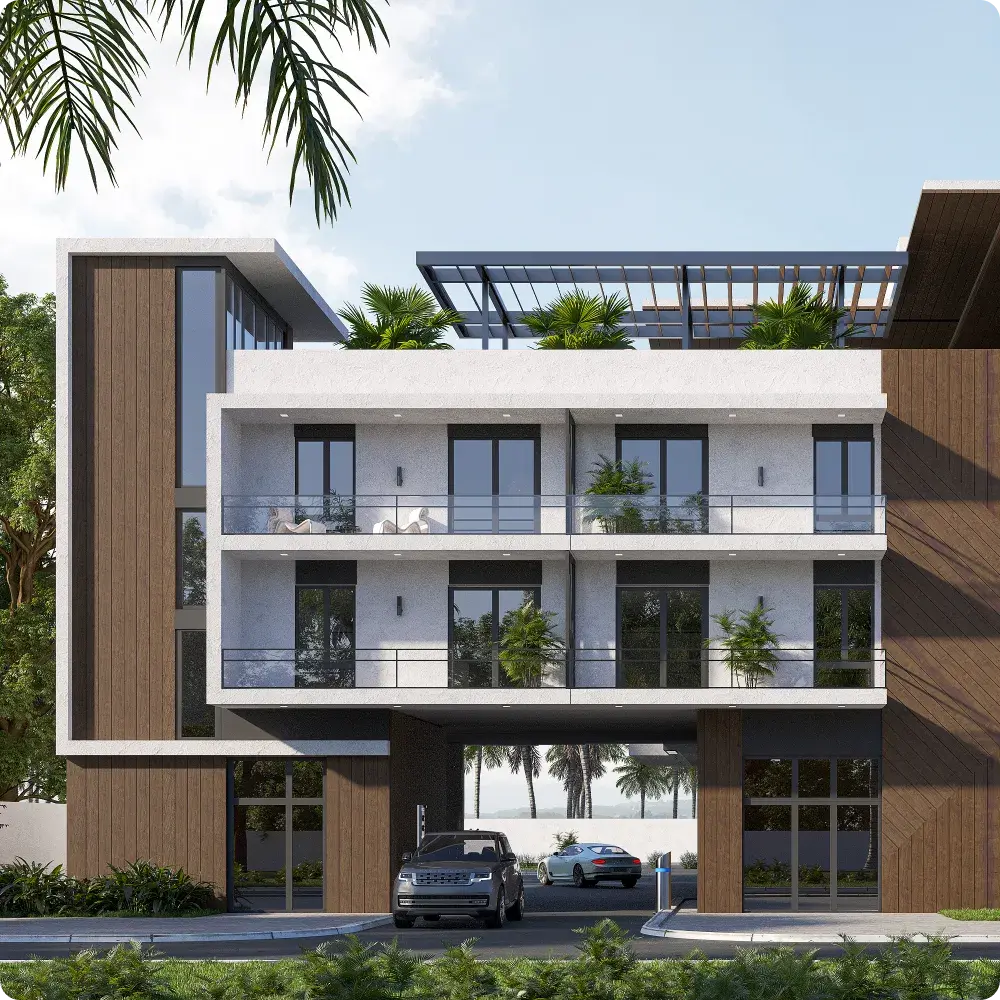 Aventura Quattro
A spectacular Aventura Quattro is the real embodiment of all your desires! Modern design of a 4-story boutique building, stunning location and bohemian style interiors will allow the residents to live in elegant conditions.
Residence prices start from $ 599,000.
Coral Ridge Townhomes
The CORAL RIDGE TOWNHOMES project, which is a unique combination of classical traditions and contemporary design townhomes made of high-quality materials, will clearly improve the appearance of Fort Lauderdale at 2850 NE 32nd St, Fort Lauderdale, Florida 33306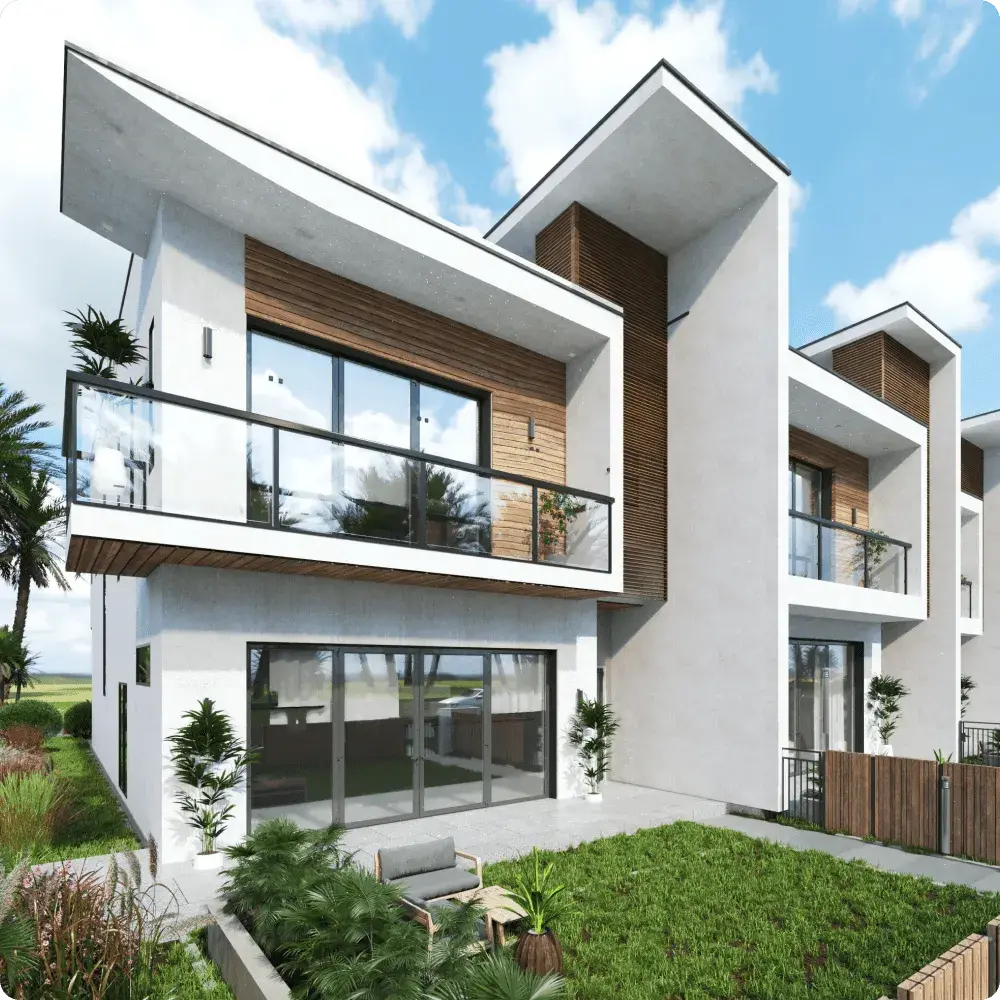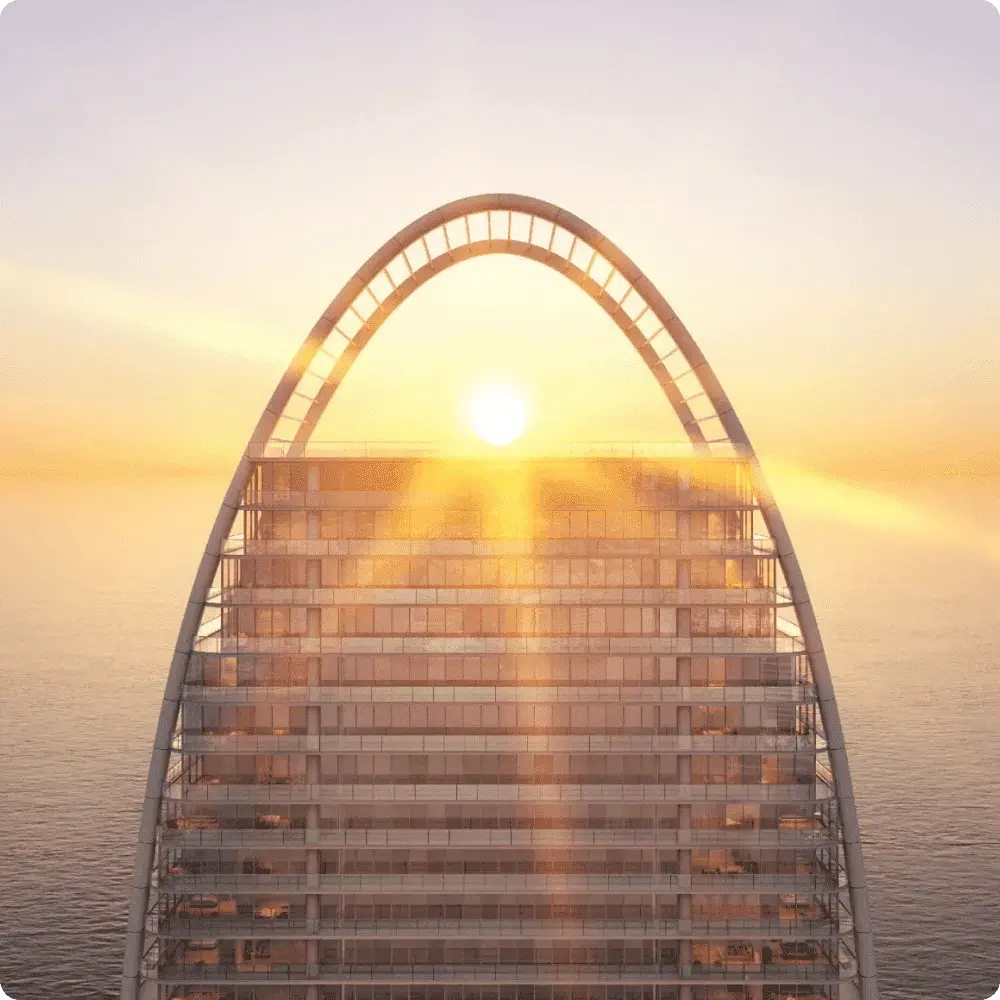 St Regis Sunny Isles
St Regis residences will give its residents the highest comfort thanks to carefully thought-out layouts designed taking into account cutting-edge trends in the construction of a-class residences
Waldorf Astoria
Waldorf Astoria is known as an icon of glamour, the chain of prestigious five-star luxury hotels located in landmark destinations around the Globe. Nowadays Waldorf Astoria Miami is not ontly the part of established hotel prestigious industry, but is a symbol of elegance in transfornation and new vision for the residence wanted to come.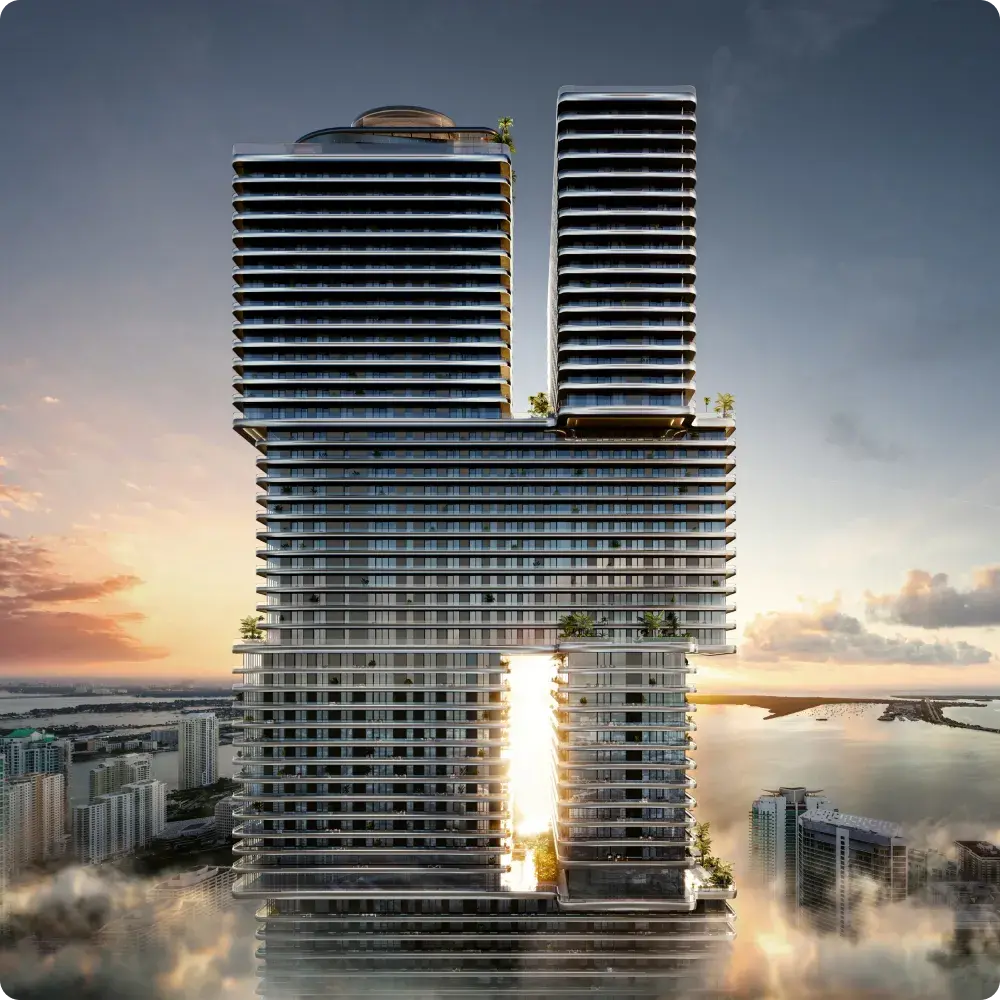 One Park Tower by TURNBERRY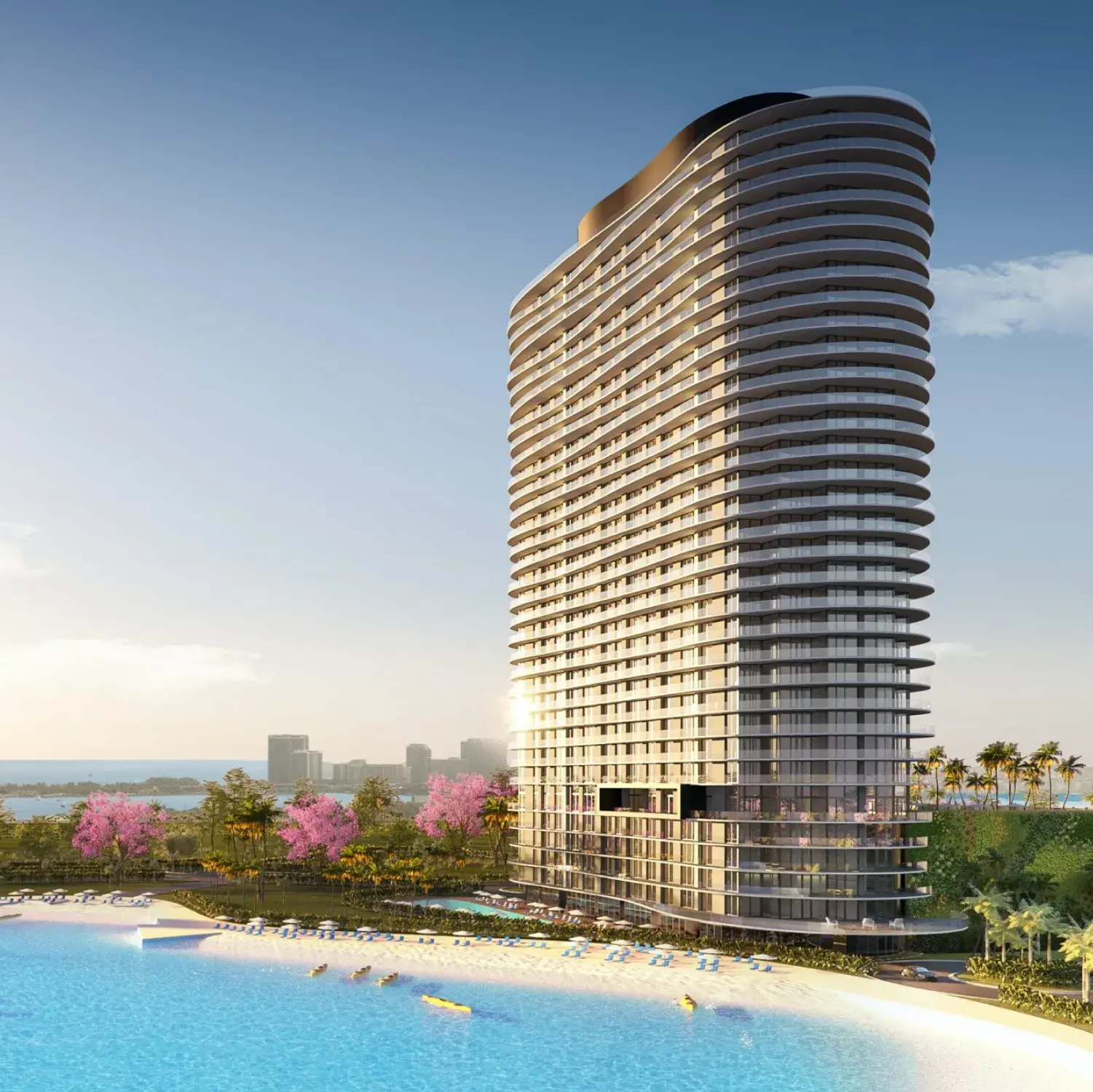 One Park Tower
by TURNBERRY
One Park Tower – is a stunning South Florida's project which is located on 184 acres on the territory of an ultimate tropical community - SoLé Mia, surrounded by the natural beauty of Oleta River State Park. This condominium is a premier building and also a wonderful addition to SoLé. Fill your life with an unforgettable experience of enjoying the unrivaled amenities, staying on incredible sandy beaches and enjoying the indescribable natural beauty of the area.
Baccarat
Baccarat Residences is the first residential glass tower in the collection of the skyscrapers in Miami from Baccarat Hotel & Residences, the prestigious five-star hotel brand of New York, differentiated from other luxury brands with its rich history.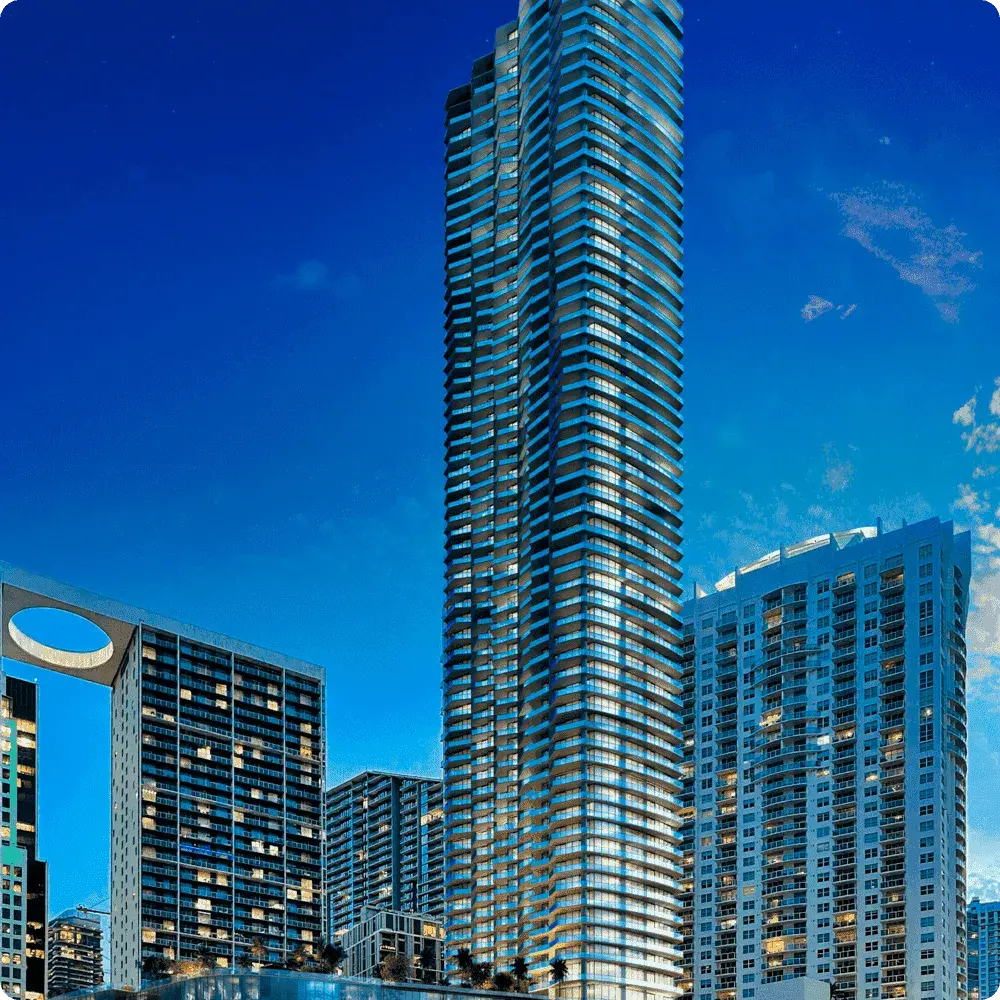 THE ELSER
Hotel&Residences Miami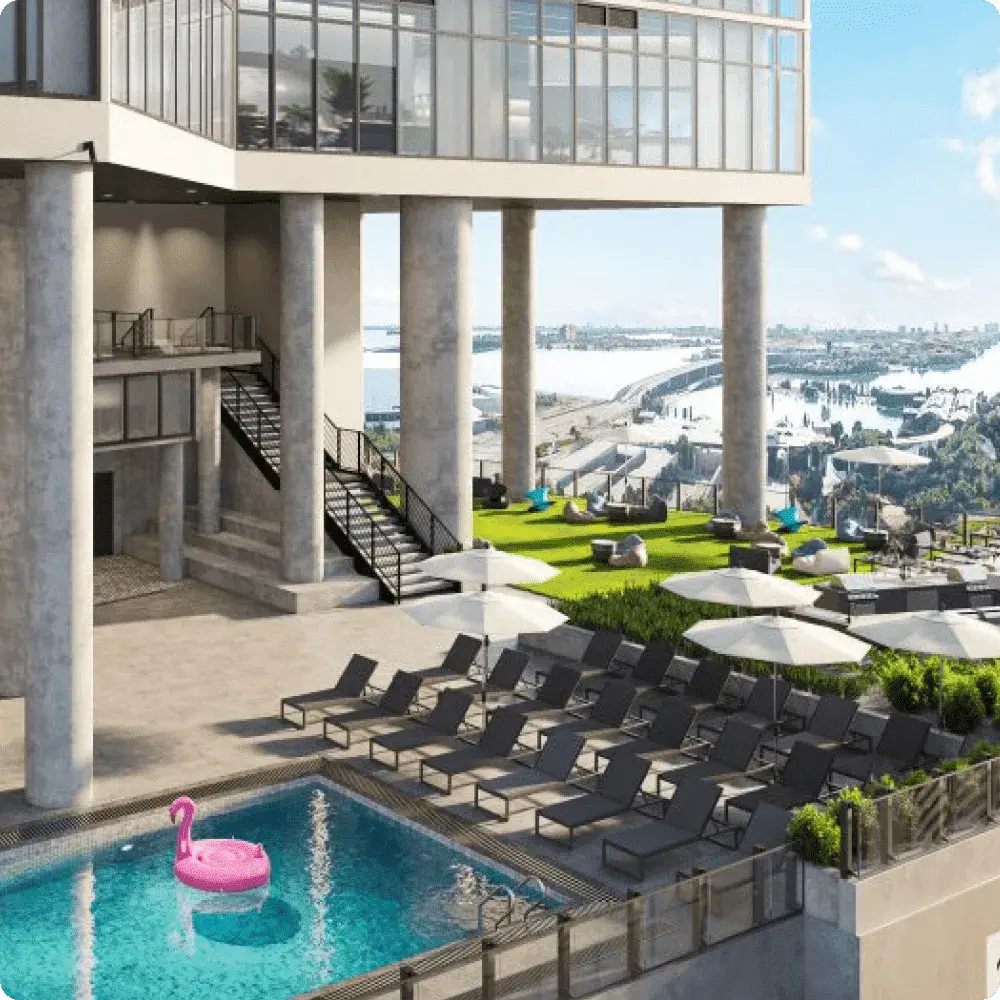 THE ELSER Hotel&Residences Miami
Among the essential distinctive features of residences, it is possible to highlight the ergonomics of using the space of units, when designers have considered the placement of objects in space for maximum functionality and convenience of residents, when the places for organizing tools and gadgets are designed so that they are easy to use, taking into account all the features of the owners of residences
St Regis Brickell
"Spirit of New York", "Soul of New York on Miami waters" , "The iconic home of the astors","A magnet for connoisseurs of glamour and sophistication" - promising interlacing of new architecture and old traditions in a development project - St. Regis residences miami - are mentioned in the headlines.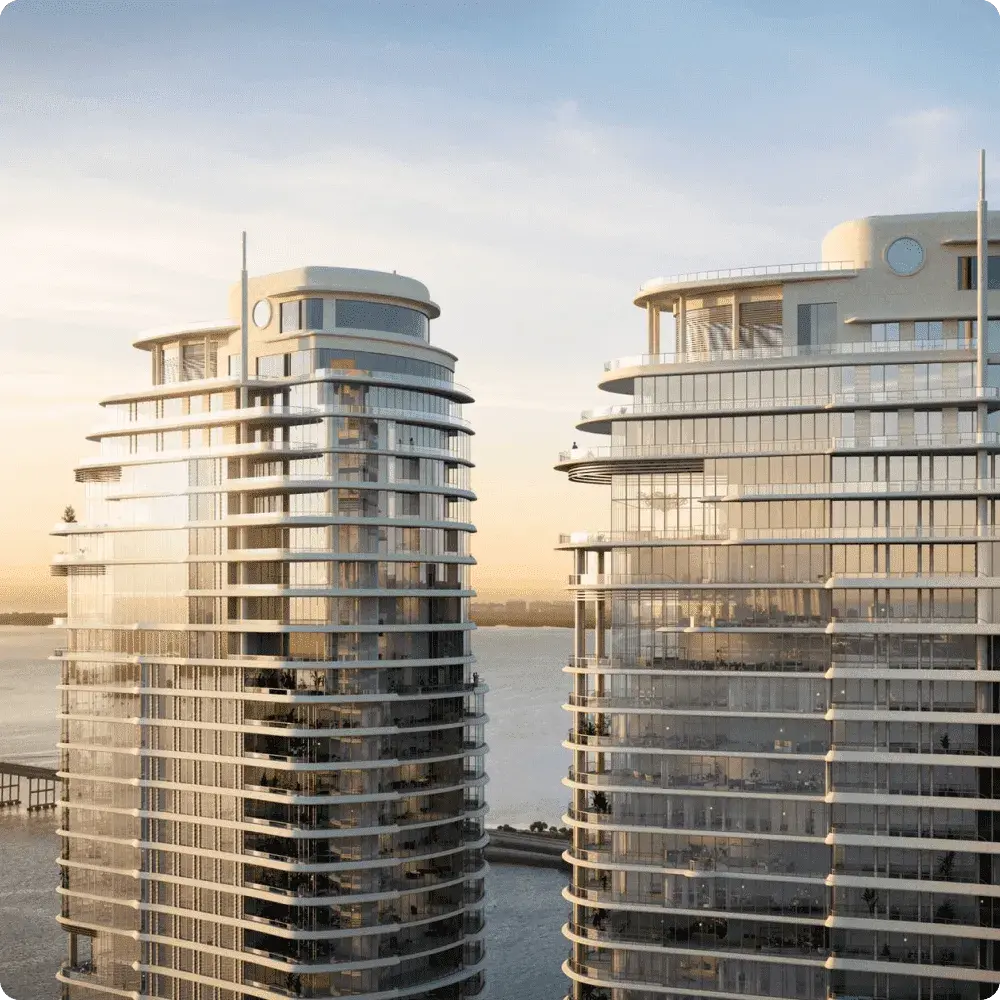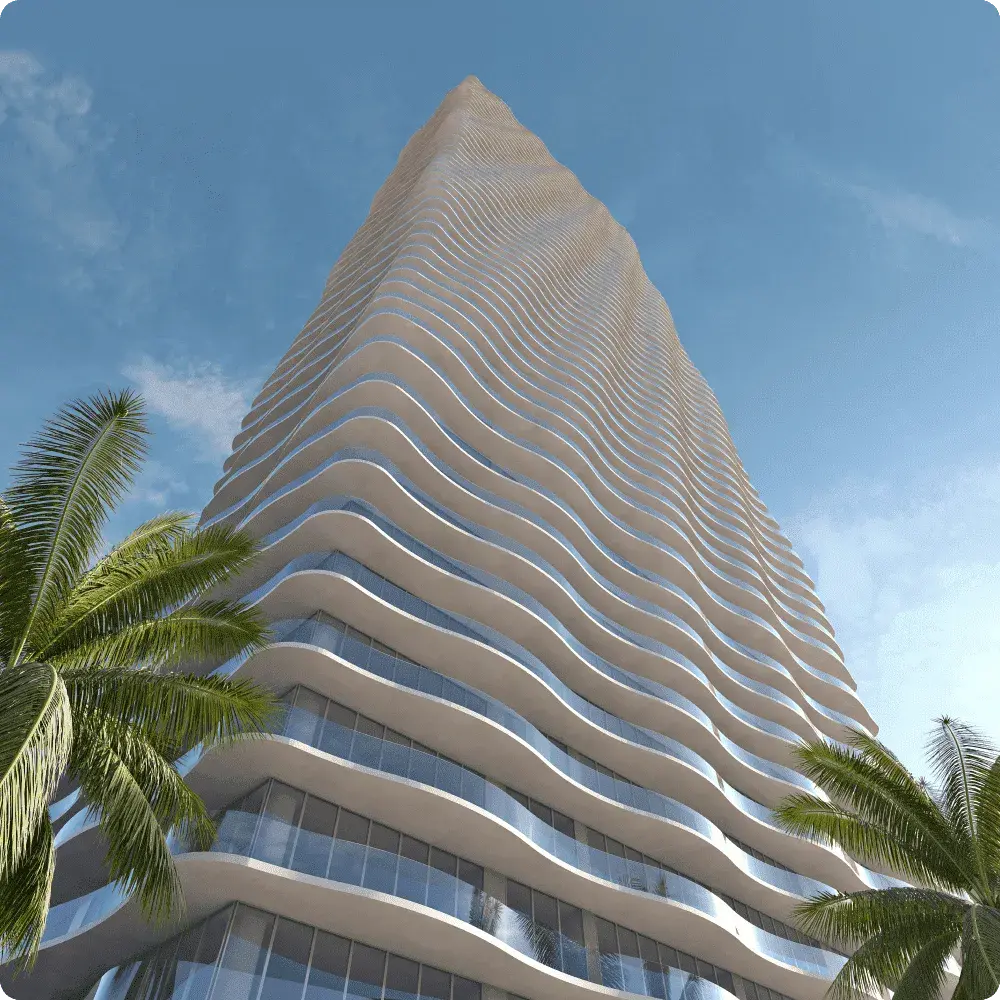 Casa Bella
Incredible luxury romanticism, combined with classical traditions and the cult of family life, reflected in every detail of the interior, - is your choice of the unsurpassable Italian style. Everything you need to experience "la dolce vita" (the sweet life) are here: light-flooded interiors, exotic garden-filled grounds, beautiful poolside lounges with a Mediterranean café and craft cocktails and other superb amenities.