Brickell
Brickell is an urban neighborhood of Downtown Miami (Florida, United States) and a major financial district not only for Miami, but as well as for South Florida. Located to the south of the historic Miami Central Business District (CBD), Brickell stretches along the Miami River, extending south to SW Road 26 (Rickenbacker Dam). Within Bricknell, Broadway divides it into parts: Upper and Lower Bricknell. Brickell Avenue is the main road passing through the Brickell Financial District. This neighborhood of Miami appeared in the early twentieth century. Initially, rich mansions were built here, which gave Brickell its first name: "Millionaires' Row". Closer to the 70s, mansions replaced hotels, apartment buildings and condominiums.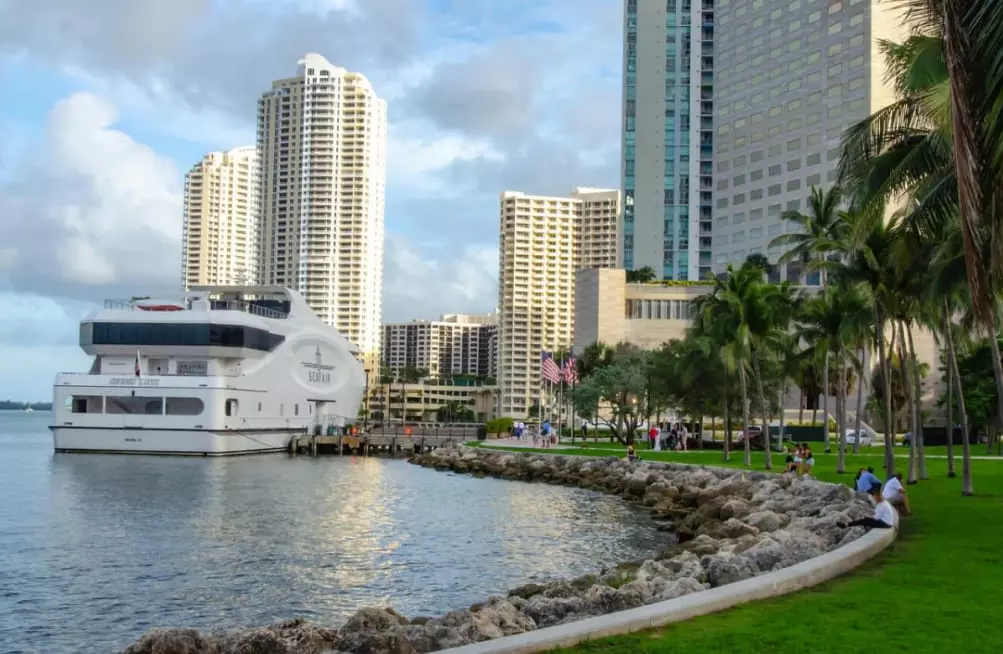 Currently, many modern high-rise condominiums will amaze your imagination. Here is a list of the 'creme' de la creme', when it comes to Brickell condos: Jade Brickell, Santa Maria, Bristol Tower, Four Seasons Residences, Icon Brickell I, Brickell Flatiron, and Echo Brickell, and others. A distinctive feature of Brickell is a thoughtful architectural combination of urban, business life with a high standard of living with ideal conditions for the modern "middle class". Brickell is often called "Manhattan of the South", or a place where " everybody wants to live". According to the 2018 Demographic Report by Miami Downtown Development Authority, there are 41,337 residents (2018), with a median age of 35.7. Brickell sex ratio: Female - 50%, Male - 50%. In 2018, the racial makeup of Brickell was 60% Hispanic of any race, 32% White (non- Hispanic), 4% Black, and 3% Asian. Median Household Income is $73,666 (2018).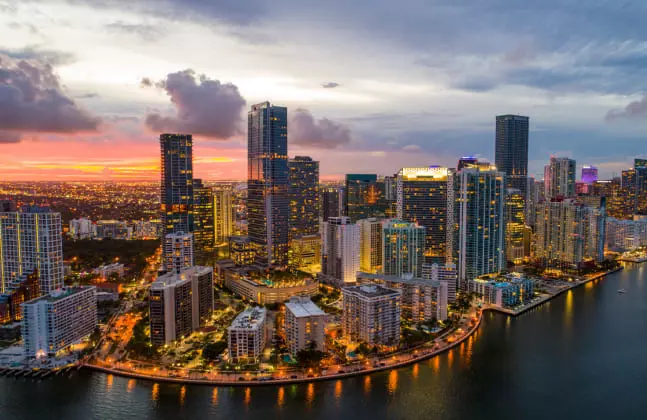 ---
Recognized as the second-largest financial hub outside of New York City's financial district and a home to the largest concentration of international banks in the United States, Brickell unites several well-known financial corporations, powerful law offices, tech companies, and foreign consulates, for example, the consulates of Argentina, Brazil, Chile, the Dominican Republic, Ecuador, France, Guatemala, Japan, Mexico, the Netherlands, Peru, Switzerland, Trinidad and Tobago, as well as the United Kingdom and others.
---
The currently observed largest increase in the population of Brickell suggests that this area is the best place for retail due to the highest population, highest density, highest incomes, busiest office space, and the most hotels. The most prestigious hotel chains of Brickell: the Four Seasons, the Mandarin Oriental, the Viceroy Miami, the Conrad Miami, J.W. Marriott Miami. Business travelers from all over the world prefer the Miami hotels in Brickell for their convenient location. More than 15 million visitors go to Brickell every year. Brickell's convenient location is also linked to fantastic public transport. It is served by the Miami Metrorail at Brickell Station and 5 Brickell Loop Metromover. Miami Metrorail offers convenient transportation from stops throughout Miami, as well as in Miami-Dade County, with three-rail connections to Miami International Airport, the seaport, all Miami-Dade County bus lines, Tri- Rail and Amtrak.

A lot of main attractions, shopping and entertainment centers and the life of Coral Way, Little Havana and Downtown are a few minutes drive from here. Nearby Coconut Grove is known for its private schools, the best in all of Florida. Among the main shopping and entertainment centers in the heart of the resort can be called Mary Brickell Village, which has earned great fame, as there are many shops and boutiques for every taste. The cultural significance of Brickell may have surpassed the city center because its neighborhood with bars and restaurants attracts large crowds late at night and early in the morning. Popular restaurants on Brickell Avenue include Komodo, La Petit Maison, Truluck's and Cipriani. The tree-lined central road of the coastal Mary Brickell Park connects Brickell Avenue with Biscayne Bay and offers plenty of space for families, exercise enthusiasts.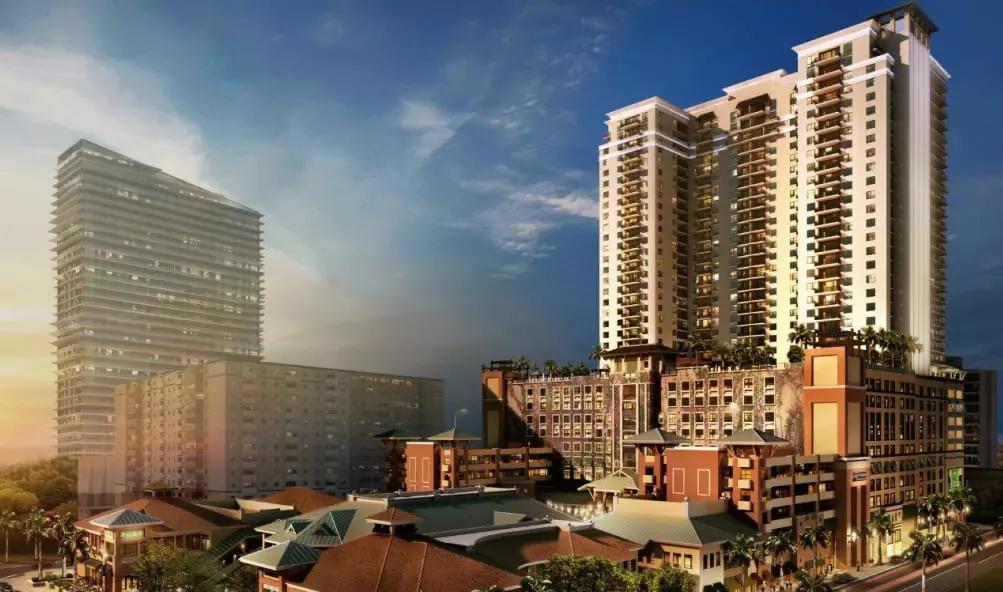 Another great park for relaxing, recuperating and admiring the panorama of Downtown Miami is Brickell Key Park. Brickell Key is an island community connected to Brickell by a pedestrian- friendly bridge. The famous Mandarin Oriental Hotel is located here. Travellers on Brickell Key often notice one of the many giant iguanas that make the island their home. It is impossible not to mention Bayfront Park, where live performances are often held. This park also has memorials to astronauts who died in the Challenger spacecraft accident, former President John F. Kennedy (the Kennedy Friendship Torch) and a fountain dedicated to Claude Pepper, an outstanding US congressman. Archaeology connoisseurs will be interested in the Miami Circle, an archaeological site - a 38- foot (12 m) circle of pits and wood, the age of which is said to be somewhere from 1700 to 2000 years.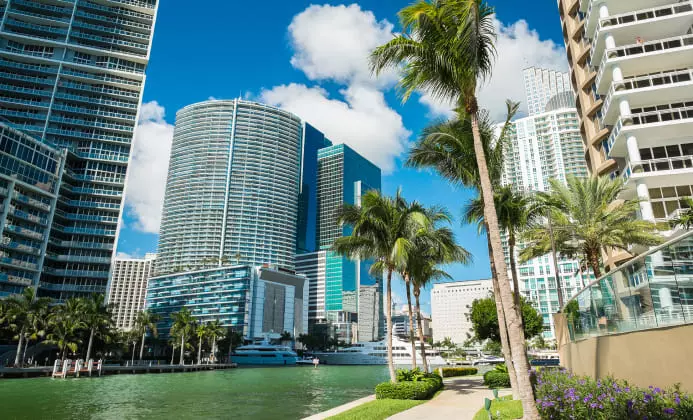 Aquarium fans can happily go on a two- to three-hour excursion to the Miami Seaquarium, Rickenbacker Causeway. Most Brickell area residents can take a 15-20 minute trip to South Beach to swim in the shimmering Atlantic. As you understand, in Brickell, in addition to doing business, there is really something to see. Ideal convenient geographical location attracts developers, that is why the area of Brickell is increasing, and housing is growing in square meters. Excellent medical care, an above-average level of education in public schools, low crime and poverty levels enhance the attractiveness of Brickell. In July 2022, the Brickell housing market was not very competitive. The average sale price of a home in Brickell was $644K, up 38.5% since last year. Most residents rent their homes.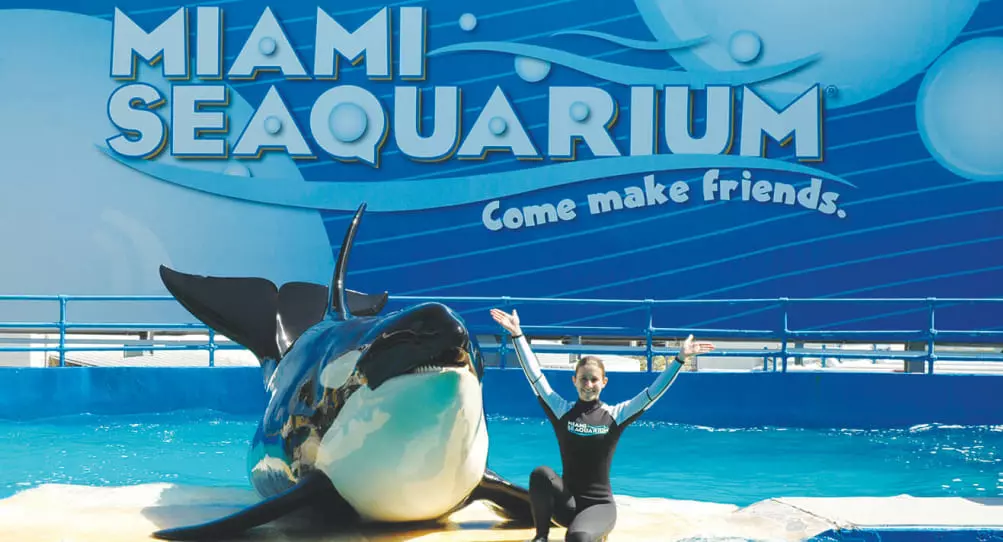 Brickell's unique characteristics make it a perfect place that you can call home!
Find your unit in this area