Fort Lauderdale
What is special about the Broward County capital, the resort town of Fort Lauderdale, which has a curious historical past?
In 1838, Fort Lauderdale became one of the forts built during the Second Seminole War, taking its name from Major William Lauderdale. However, it began to develop as a city only half a century later, from the moment of its official registration in 1911.
Located on the east coast of the Atlantic Ocean, between the cities of Miami and West Palm Beach, Fort Lauderdale is one of the three major cities within the Miami Metropolitan Area.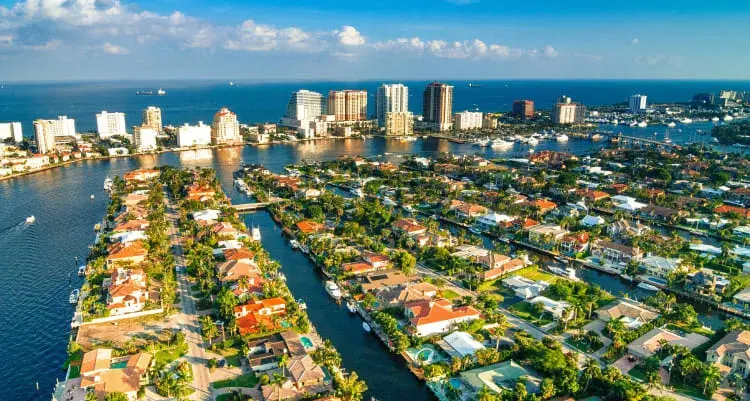 ---
According to the 2020 census, Fort Lauderdale as the second largest Miami Metropolitan Area (6,166,488 people) administrative center has a population of 182,760 people.
The percentage of the three main racial groups of Fort Lauderdale residents is as follows: 47,53% - White (Irish, Germans, Italians, English, Poles, French, Russians, Scots, Dutch, Swedes, Greeks, Hungarians, Norwegians, Canadians and others); 27, 12% - African American (Haitians, Jamaicans, Bahamians, Barbadians, residents of Trinidad and Tobago and West Indian, Afro-Caribbean Americans); 19.25% - Hispanic or Latino (Cubans, Puerto Ricans, Mexicans, Colombians, Guatemalans, Salvadorans, Hondurans, Peruvians).
---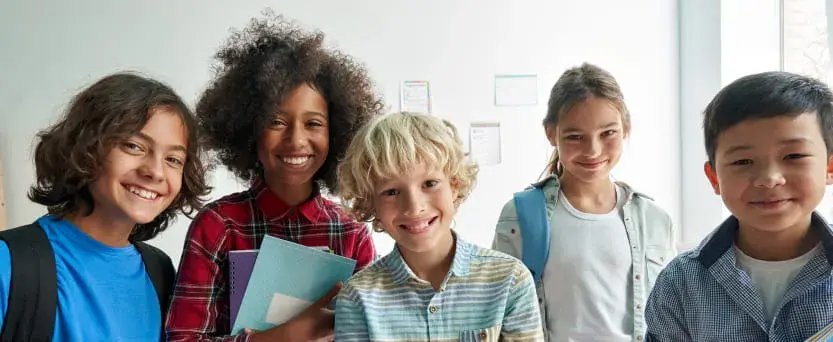 The city is known for its particularly large LGBT community.
Bayview Elementary School, Harbordale Elementary School, Floranada Elementary School, Virginia Shuman Young Elementary School are some of the highest-rated elementary schools in Fort Lauderdale based on various metrics, including academic achievement and equality.
The average year-round temperature of 75.5 °F (24.2 °C) and 3,000 hours of sunshine per year plus beautiful clean beaches make the city a popular tourist destination, which in 2018, before the pandemic, was visited by more than 13 million tourists.
If the city has 165 miles of inland waterways, then it becomes clear why it became known as the "Venice of America".
Many navigable channels were dug so that anyone could sail to his waterfront house on a personal yacht. Hundreds of Fort Lauderdale canals make up the largest intracity water transportation network in the United States. Artificial channels and islands create a neat landscape that amazes many tourists from the height of an airplane.
Yachting is actively developing here. Fort Lauderdale is a major center for the production and maintenance of yachts. The shipping industry creates more than 109,000 jobs in the district.
With over 50,000 registered yachts and 100 berths, Fort Lauderdale is also known as the one of the largest boat terminals on the planet or "yacht capital of the world".
The annual International Boat Show in Fort Lauderdale, the largest in the world, attracts more than 125,000 people annually.
Every year, about 4 million cruise passengers pass through the seaport of Fort Lauderdale, Everglades, making it the third largest cruise port in the world. Caribbean cruises from the Everglades Seaport to the Caribbean Islands to Mexico, Costa Rica, the Bahamas, Jamaica and Barbados, as tourist routes, are the most popular.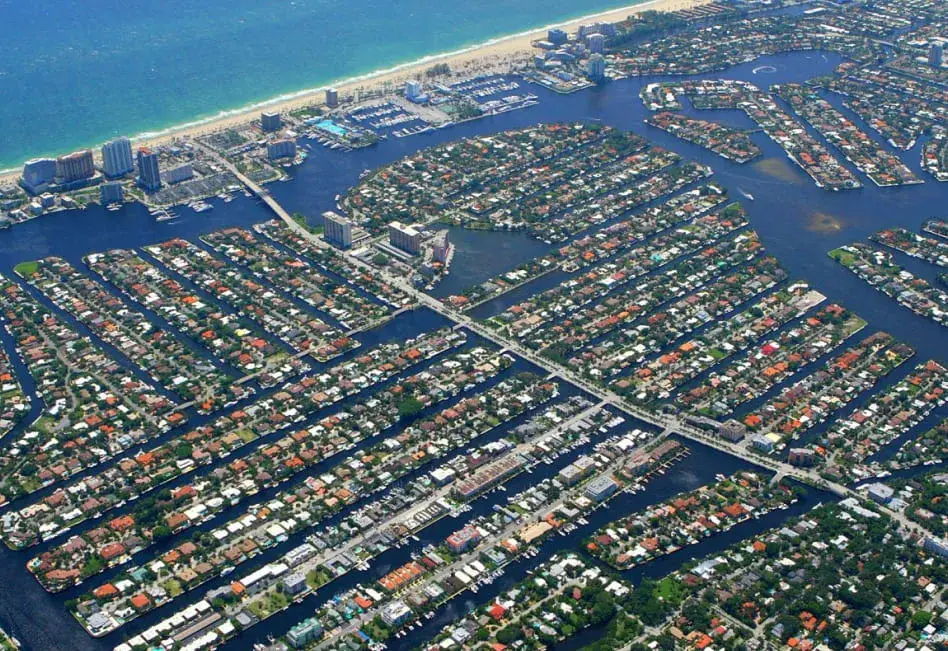 Fort Lauderdale has an international airport that connects the United States and many Latin and South American countries.
In addition to tourism and the developed maritime industry, the main industries that make up the economy of Fort Lauderdale are the financial industry, insurance, real estate, high technology, aviation and aerospace, film and television production.
Large companies operate in Fort Lauderdale, including AutoNation, Citrix Systems, Commcare Pharmacy, DHL Express, Spirit Airlines and National Beverage Corporation, Tenet Healthcare, American Express, FirstService Residential, Motorola, Maxim Integrated Products.
In 2017 Fort Lauderdale was named by WalletHub as the third best city out of 150 U.S. cities for summer work and the 24th best city to start a career.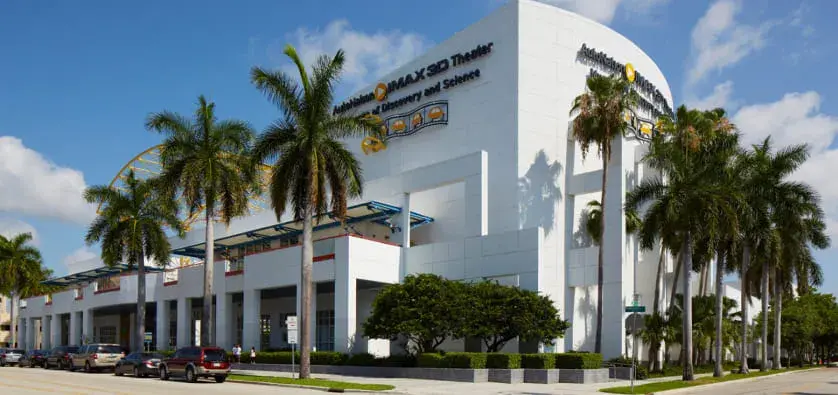 There is a lot to see, learn and get an impression of the cultural life of the Fort, including numerous museums such as the Museum of Discovery and Science, the Fort Lauderdale Museum of Art and the Bonnet House Museum and Gardens; performing arts venues - Broward Center for the Performing Arts and Parker Playhouse; parks - Hugh Taylor Birch State Park, Esplanade Park, and Holiday Park.
Abundance of recreation and entertainment places: more than 4,000 restaurants, 63 golf courses, 12 shopping centers, 132 nightclubs, 278 campsites and park spaces.
Since 2002, a lot of new hotels and multi-storey condominiums have been built in the city center, especially in the area of Las Olas Boulevard.
In June 2022, a median price for all types of homes in Fort Lauderdale was $578K. Home prices were up 31.4% compared to last year. On average, the time to conclude a contract for the purchase and sale of houses in Fort Lauderdale has been reduced by about half.The number of houses sold in June 2022 has approximately halved (57%), compared to the same period last year.
Using our real estate database, which contains offers with up-to-date prices, photos and descriptions of real estate objects from owners, developers, Vera Realty specialists will be able to find you the necessary housing in Fort Lauderdale.
Find your unit in this area