Hallandale
Hallandale Beach, a small South Florida town, located in Broward County between Miami and Fort Lauderdale on an area of 4.4 square miles with a population of approximately 38,000, is being transformed from a farmland, growing tomatoes for sale, from a "sleepy" town in which "nothing significant happens" to a town, standing "in the first place in the lists because of all the changes taking place there".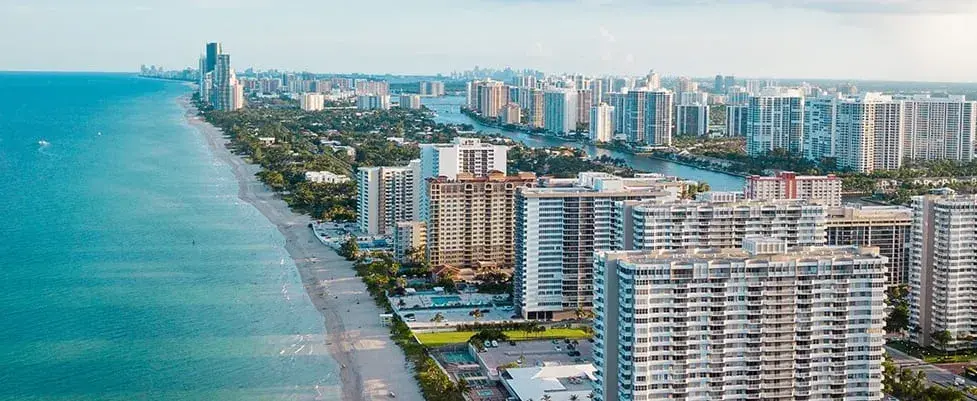 ---
Formerly known simply as Hallandale, named after Luther Halland, the son of a Swedish railroad worker, the town was incorporated in 1927, officially became Hallandale Beach and a part of Broward County in 1999.
A life-friendly tropical climate with an average temperature of about 80 degrees Fahrenheit contributes to the fact that in winter the number of part-time residents from Canada and the East Coast of the United States increases by 2 times as those "snowbirds" have always owned vacation homes here.
---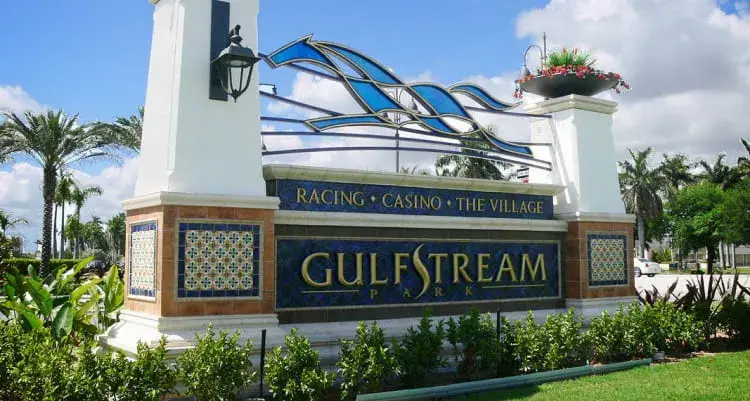 The low crime rate, the ability of residents to walk at night clearly adds to the attractiveness of Hallandale.
The development of the city was influenced by the presence of two casinos, Gulfstream Park Racing and Casino and the Big Easy Casino, a multitude of brokerage houses and banks, and a diverse range of restaurants from Panera Bread, Starbucks to five-star international restaurants with Italian, French, Spanish cuisine.
The first international thoroughbred horse races, the Pegasus World Cup Invitational Stakes, held in Gulfstream Park in 2017, brought the city wide fame.
After Americans appreciated the relative freedom of movement and comfort of life in South Florida, and, specifically, in Hallandale Beach during the COVID-19 pandemic, many people rushed here for permanent residence.
Measured, calm, comfortable, filled with natural peace and beauty, a decent life in Hallandale Beach attracts people to spend days after retirement.
Неre, you can find accommodation for every taste. The city is famous for its stunningly luxurious houses on the waterfront, high-rise condominiums.
According to the Hallandale city authorities, quite large financial resources are being invested in residential and commercial development in the city. Elite residential complexes have appeared or are preparing to open, and here are just a few of them: 2000 Ocean, Parker Plaza, Gulfstream Estates, Golden Surf Towers, Duo Condos.
Along with the construction, the surrounding infrastructure also changes. Hundreds of outdoor activities are offered by City Wide Parks, such as James Park, Peter Bluesten Park, Foster Park, Ingalls Park and so on. Recently, new plantings, playgrounds and walking paths have appeared in 15 city parks.
Public transportation, which is operated by Broward County Transit, provides high-quality bus service. In the city, as well as in the neighboring areas of Hollywood Fl and Aventura, there is a free minibus.
It will be interesting to find out that Hallandale Beach is the largest radio and TV market in the US.
The public schools in Hallandale Beach are part of the Broward County Public Schools system. Among the schools with high academic progress are Hallandale Elementary School and Hallandale High School.

A wide variety of issues that may be of interest to the buyer or seller of real estate are always in the focus of attention of real estate agents. Hallandale Beach's real estate market is noticed to be one of South Florida's fastest-growing cities.
At the present moment analysts in the housing market say that the average price of a house in Hallandale Beach is about $ 300,000. The average price per square foot has increased compared tо the previous year. By the beginning of summer 2022, as realtors note, Hallandale Beach housing market is not very аctive.
If you decide to buy a residential property in Hallandale Beach, or rent a house for a short or long term, then the information provided by our agency will definitely be useful to you.
Contact VERA REALTY for advice on purchasing or renting real estate from Hallandale Beach!
Find your unit in this area