Embrace South Florida's Beach Life: Advantages, Tips, and Beach Information
Uncover the Beauty of South Florida's Beaches and Real Estate Opportunities with Vera Realty
South Florida, a sought-after oceanfront destination, is renowned for its stunning beaches, warm climate, and vibrant culture, making it a popular choice for relocation. If you're contemplating a move to the beaches of South Florida, this article will guide you through the key aspects and provide tips on selecting real estate with the help of Vera Realty. Additionally, we'll discuss some of the region's most iconic beaches.
South Florida is celebrated for its breathtaking beaches. Here are some highlights:
Miami Beach
Renowned for its powdery white sand, crystal-clear water, and vibrant nightlife.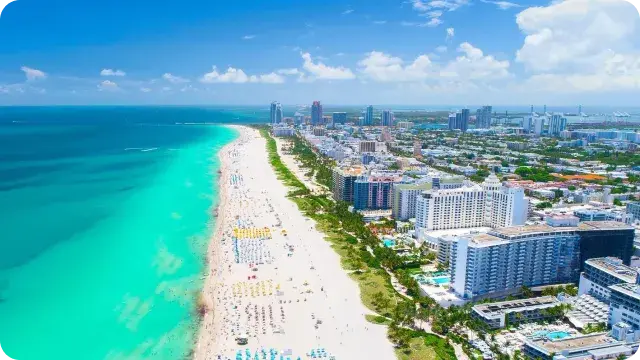 Fort Lauderdale
Boasting miles of golden sand and a plethora of recreational activities, such as surfing, water skiing, and boating.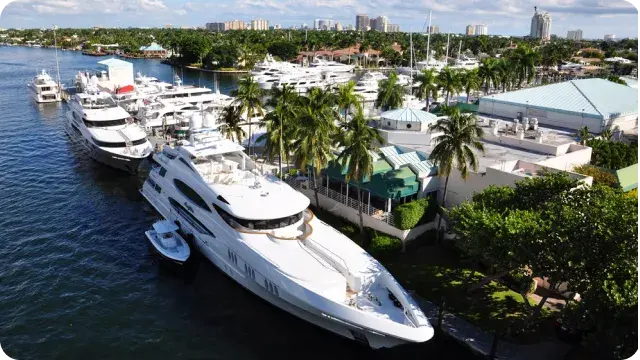 Boca Raton
Featuring crystal-clear water, pristine white sand, and spectacular ocean views.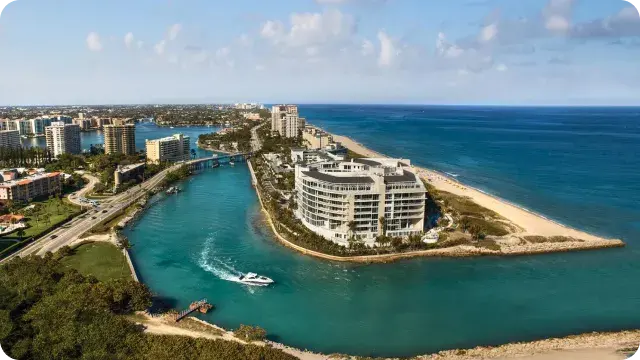 Palm Beach
Distinguished for its azure waters, expansive beaches, and opulent resorts.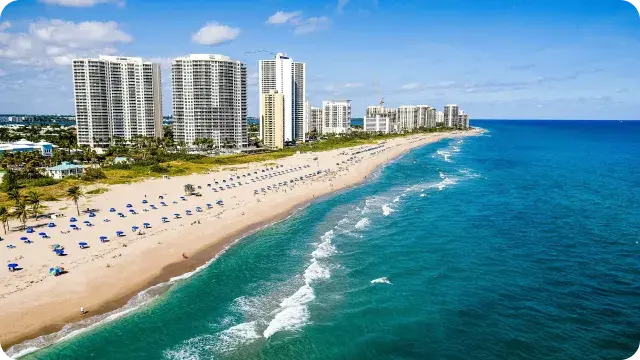 A list of some of Florida's most famous beaches:
South Beach (Miami Beach)
Fort Lauderdale Beach
Boca Raton Beach
Palm Beach
Siesta Key Beach
Clearwater Beach
Naples Beach
Delray Beach
Hollywood Beach
Destin Beach
St. Petersburg Beach
Pensacola Beach
Key West Beach Cocoa Beach
Daytona Beach
Sanibel Island Beach
Captiva Island Beach
Anna Maria Island Beach
Lido Key Beach
Panama City Beach
If you are planning to relocate in South Florida please view the following tips
1. Establish Your Budget and Preferences
Before embarking on your real estate search, determine your budget and preferences. South Florida's various areas offer a range of housing options, from budget-friendly apartments to opulent villas. Consult with the experts at Vera Realty to receive tailored advice and find the perfect property that meets your needs and financial capabilities.
2. Explore Diverse Neighborhoods
South Florida boasts numerous appealing neighborhoods to call home. Investigate popular locations such as Miami Beach, Fort Lauderdale, Boca Raton, and Palm Beach. Each neighborhood possesses unique characteristics; familiarize yourself with them to identify the most suitable location for you.
3. Examine Local Infrastructure
When selecting beachfront real estate in South Florida, consider the accessibility of local infrastructure, including schools, hospitals, shops, restaurants, and entertainment options. This is particularly crucial if you're relocating with your family or planning an extended stay in the area.
4. Trust Vera Realty's Expertise
Vera Realty is your dependable partner for finding and purchasing real estate on South Florida's picturesque beaches. With their extensive experience and local market knowledge, you can discover your dream home that aligns with your preferences and budget. Utilize their services to access the latest listings and receive comprehensive support throughout each stage of the buying or renting process.
---
Relocating to South Florida's beaches presents an opportunity to begin a new chapter in a paradise where sun, sea, and sand become an integral part of daily life. Partner with Vera Realty to find the ideal home for you and your family, and experience the countless benefits of coastal living. Immerse yourself in South Florida's spectacular beaches, where crystal-clear waters and soft sand await.