Downtown Miami
Miami is a famous resort city in the USA, located in Miami-Dade County, state of Florida on the Atlantic Ocean coast. The name of the city was given in honor of the Indian tribe that lived on these lands. Miami was founded in 1896, only 300 people lived there, but it began to attract a lot of people from the north, and in the 1920s it grew significantly. According to the latest estimates of the US Census, the current population of Miami is more than 450,000 people.Today's Miami is the 2nd largest city in Florida and the 43rd largest city in the United States. This coastal city, stretching for about 50 miles, has an extremely diverse population. In general, for every sixth out of ten residents of these places, Spanish is their native language.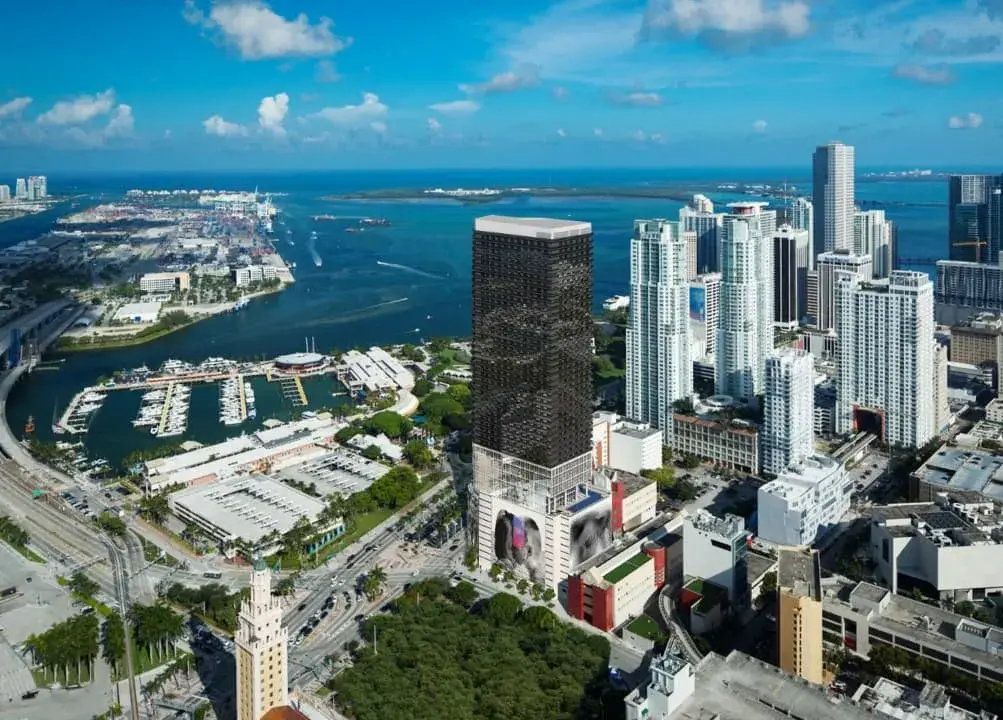 ---
Coral Springs was planned as a city with a family atmosphere for retired people, and has become a sought-after place of life for young families.
The official registration of Coral Springs, as a city on Florida's southern Atlantic coast, took place in 1963. It is located in northeastern Broward County, 30 minutes from Fort Lauderdale, 20 minutes from Pompano Beach and 50 minutes from Miami. Coral Springs is also bordered by the cities of Parkland, Coconut Creek, Margate, Tamarac. The Florida Turnpike and the Sawgrass Expressway are major highways that run near the city.
---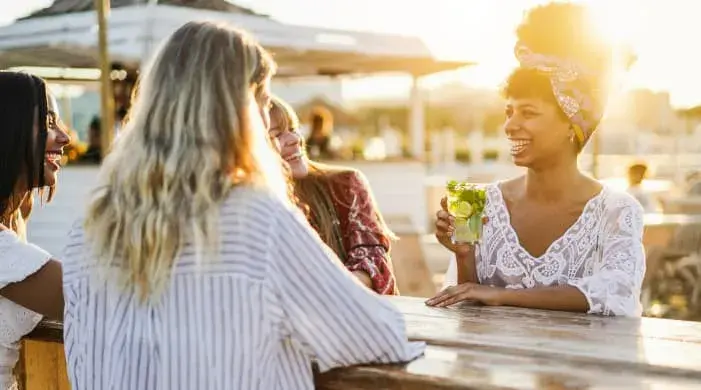 According to the data for 2020, the population of Coral Springs is 133,900.The annual population growth is 0.04% per year, and the growth since 2010 is 8.96%. The latest census data on the racial composition of the city's population is as follows: Whites - 60.69%; African Americans - 22.86%; Asians - 5.15%; Another race - 3.16%; Native Americans - 0.24%; Native Hawaiians or Pacific Islanders: 0.04%.
Coral Springs residents speak English (63.50%), Spanish (23.06%), and other Indo-European languages (10.19%).
Most common industries in Coral Springs are Health care (9.9%), Educational services (8.3%), Professional, Scientific, Technical services (8.1%), Accommodation and Food services (6.5%), Administrative and Support and Waste management services (5.9%), Construction (5.4%), Finance and Insurance (5.4%). Business is thriving here.
However, if we talk about the really business part of the city, widely known to locals as "Downtown Miami", then we should highlight the Central Business District (CBD). The district is bounded by Biscayne Bay to the east, I-395 to the north, the Miami River to the south, and I-95 to the west. As for the territory of the Central Business District as "Downtown Miami", there are 13,470 residents (2018), with a median age of 35.5. Of this, 52% are males and 48% are females. There is a 2,71% annual growth rate in this area. In 2018, the racial makeup of CBD/Downtown was 54% Hispanic of any race, 24% White (non-Hispanic), 12% Black, and 3% Asian. Median Household Income is $48,165 (2018). Downtown Miami is the historical, business and fashionable district of Miami on the shores of Biscayne Bay, the "heart of Miami", and so called the "commercial and economic capital of Latin America", dating its history back to the 19th century.

Downtown Miami is home to more than 60 international banks, eight local banks and many other large financial institutions, which account for 21% of the entire financial and insurance industry of the County. Most of the city's skyscrapers, large retail outlets, theaters, government offices, museums, educational institutions, cultural and entertainment establishments and green spaces are located here. Downtown Miami is often compared to Dubai and Manhattan for the ratio of luxury and urban architecture. However, Downtown is also the oldest area with shady parks of European level and with a standard set for a comfortable stay, golf and tennis courses. Downtown has a seaport where cruise liners from all over the world arrive. Trips on sea boats, catamarans and other water vehicles are popular among tourists. Among the intellectual and cultural attractions of Downtown are History Miami Museum, the Bass, the Perez Art Museum, the Museum of Art and Design (MOAD) at Miami Dade College, FIU's Wolfsonian Museum, the Adrienne Arsht Center for the Performing Arts, the Phillip and Patricia Frost Museum of Science with an aquarium, a planetarium.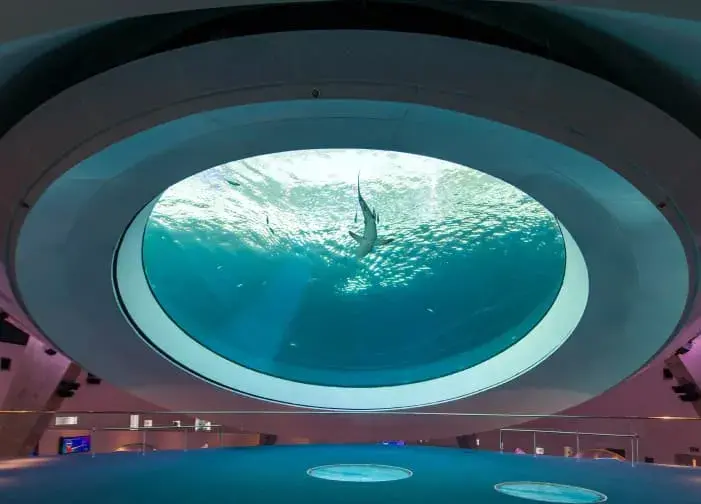 Regular seasonal and festive music festivals of various directions take place in Bicentennial Park and Bayfront Park, where a 30-meter tower stands in memory of the Challenger spacecraft disaster. Grand Central Park is a fashionable outdoor entertainment. Marina Sea Isle yacht parking in February becomes the venue for the annual Miami International Boat Show. The event is held on a large scale and attracts thousands of visitors. The Galeport city center is used as a landing pad for helicopters. The monorail connects Downtown with other districts of the city.The passage is free, there is wi- fi, and there are no controllers and drivers. In addition to the proximity of Downtown Miami to the airport and major thoroughfares, living in Downtown Miami gives another priority to being just a few minutes away by car from the famous South Beach. South Beach is located to the east across the Biscayne Bay.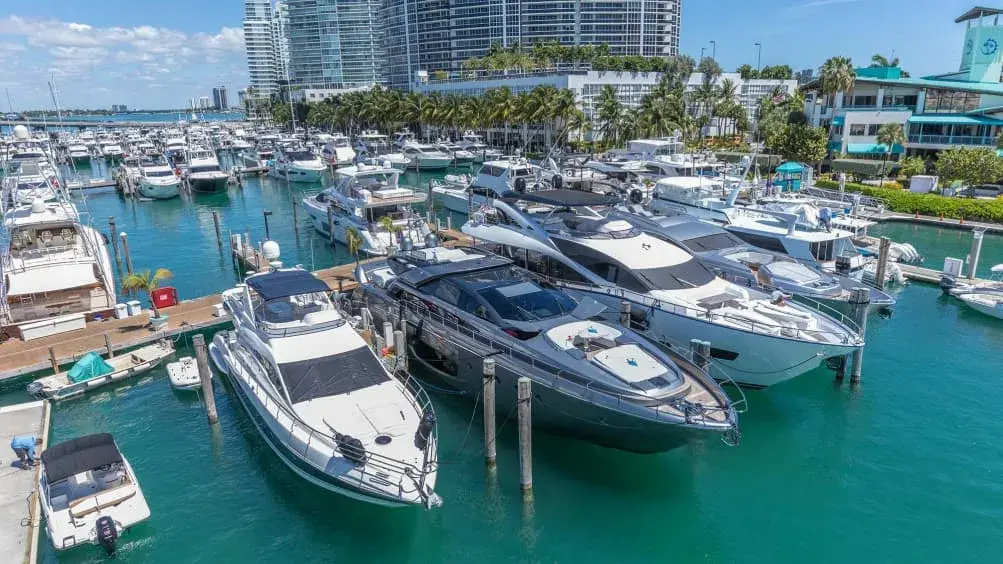 Restaurants, cafes, bars, shops, shopping malls will delight the most demanding visitors with their luxurious atmosphere! You can enjoy great shopping at the Bayside Marketplace, on Flagler Street or in the Jewelry District. Everyone wants to live here! Better climate, more days of sunshine, no need for winter clothes! You won't see boring or not interesting people.
More and more people and businesses in the United States are moving to South Florida, especially to Downtown Miami, from areas with high taxes and high population density (no income tax, business support).
International buyers and investors are coming into the real estate market and looking for homes. Millennial buyers (between the ages of 20 and 35), which are a large part of the new homeowner market, are flocking to Downtown Miami. At the beginning of autumn 2022 the Downtown housing market is not very competitive. The average sale price of a home in Downtown was $530K, up 39.5% since last year.
Contact VERA REALTY and VERA FUND to get detailed information about real estate in Miami and Downtown Miami.
Find your unit in this area